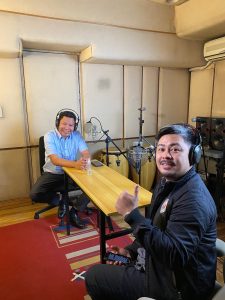 Last January, ACCRALAW's Erwin V. Filio, was a guest speaker at the podcast, "The Mike Acuña Podcast". Podcast host, Mike Acuña invited Mr. Filio to share his insights on the topic, The Rights of the Unvaccinated. It was a candid and insightful discussion on a highly-debated topic.
Mr. Filio is a Partner of the Labor and Employment Department. He represents clients in employment termination disputes and money claims and labor inspections and audits. He also advises clients on issues relating to outsourcing, right-sizing and down-sizing programs, collective bargaining negotiations, and union organization issues.
"The Mike Acuña Podcast" is available on Spotify and Apple Podcasts.