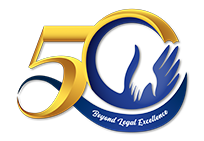 Celebrating 50 years of
honor and service.
On its golden anniversary, ACCRALAW aims to go
Beyond Legal Excellence.
Read more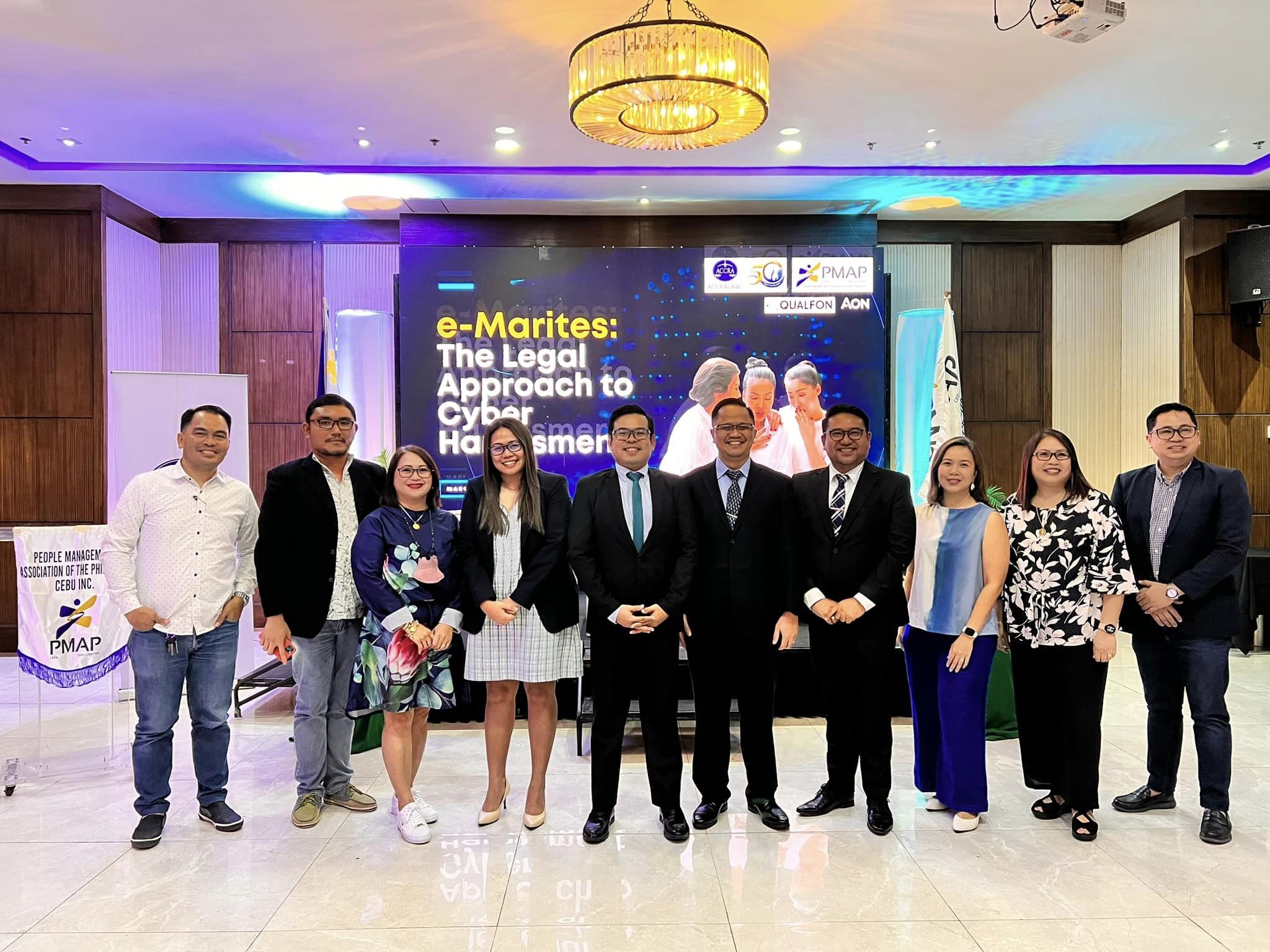 On 22 March 2023, the People Management Association of the Philippines, in partnership with ACCRALAW Cebu Branch, conducted a seminar entitled "e-Marites: The Legal Approach to Cyber Harassment" at the Golden Prince Hotel, Cebu City.
On the 1st of May 2022, the Firm attained a glorious milestone: Golden Anniversary. We, the Partners of ACCRALAW, are truly privileged to witness and share this historical event despite the unprecedented challenges brought by global crises, such as the pandemic and the Ukraine war. Indeed, the Firm's endurance and growth over the past 50 years are a testament to its institutional presence in the Philippine legal landscape, a measure of success that we cannot claim as our own. We owe it to many others, and for which we are grateful.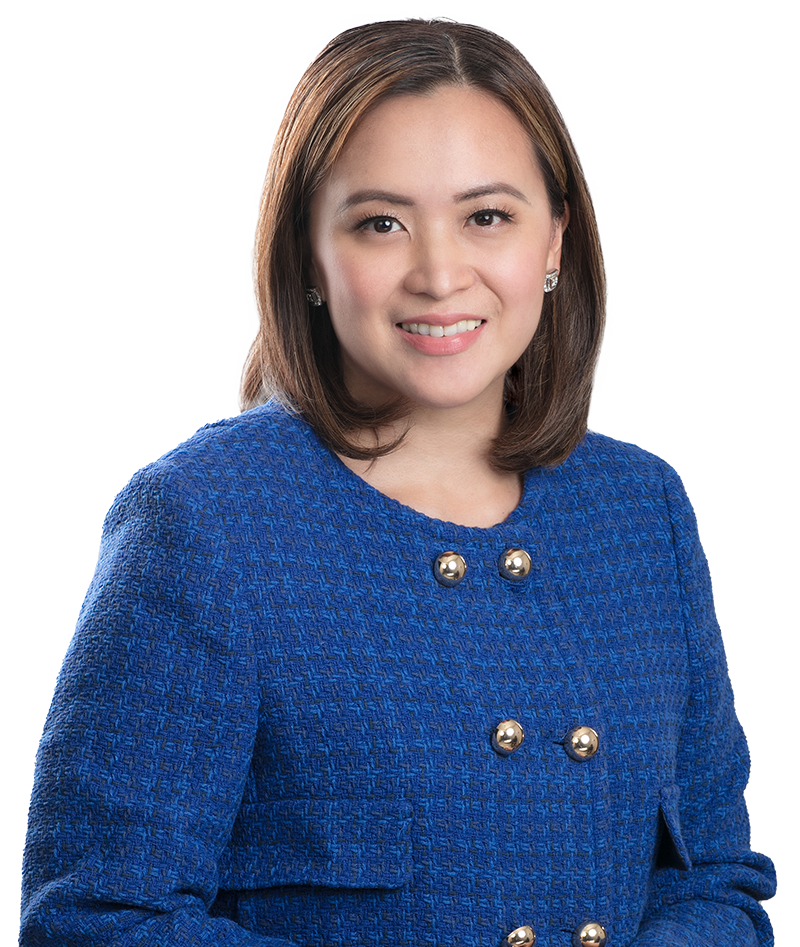 Maria Khristina Z. Garcia-Angel
Maria Khristina "Gar" Garcia-Angel is the Head of the Firm's Immigration Department. Her extensive background in labor and employment complements her immigration law expertise. As such, she is the go-to person and trusted advisor to the Firm's long list of expatriates and multinational clients.

Gar was elected as Secretary of the Immigration Lawyers Association of the Philippines (ILAP), where she has been actively advocating for more efficient immigration protocols and regulations.

Gar obtained her Master of Business Administration-Juris Doctor degrees from the De La Salle University-Far Eastern University Institute of Law in 2008. She was selected to participate in an academic program on international law course electives in Florence, Italy. That learning opportunity broadened her views on cross-cultural and cross-border nuances of law practice.
When she is not grappling with legal issues, Gar is kept grounded by her family at home, where she plays an integral and sometimes even more challenging role as a wife to Jon, and mother to Leigh, Dree and Milos.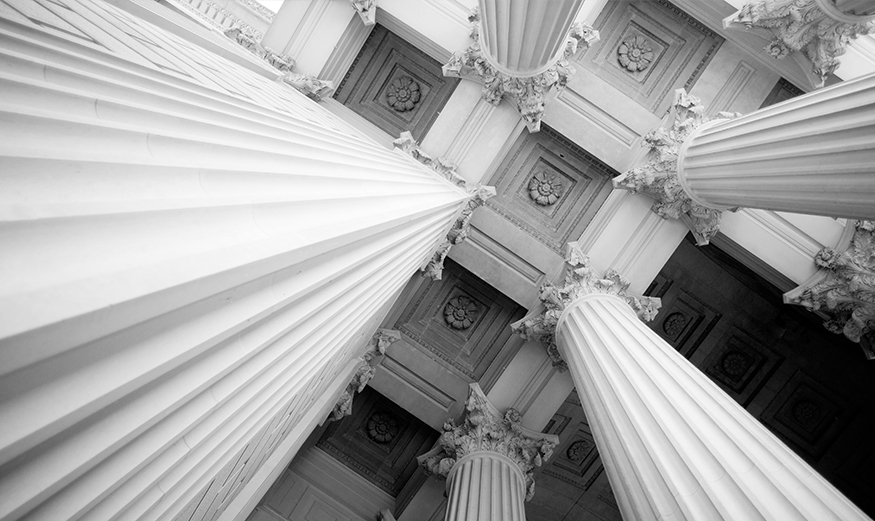 22 March 2023
Amicus Curiae
Last March 6, 2023, the House of Representatives passed a Resolution calling for a Constitutional Convention with a supermajority of 301 Representatives. Speaker of the House Martin Romualdez announced that those who supported the Resolution are "in a rush to amend the restrictive economic provisions" of the Constitution, referring to the limitations imposed on foreign direct investments.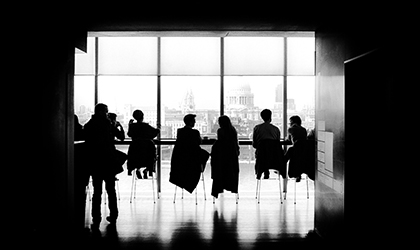 12 March 2023
Amicus Curiae
The COVID-19 pandemic impelled local companies, such as those in the Information Technology-Business Process Management (IT-BPM) sector, to transition from onsite work to work-from-home (WFH) arrangements.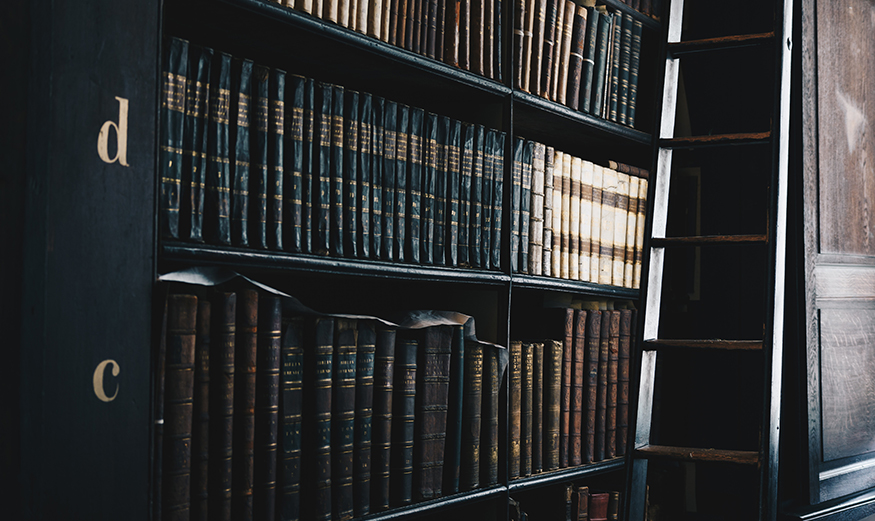 7 March 2023
Amicus Curiae
On December 22, 2022, the Court of Justice of the European Union ruled in the case of Christian Louboutin vs. Amazon. Mr. Louboutin is a designer of luxury goods known for his trademark over the color red (Pantone 18-1663TP) applied to the sole of high-heeled shoes, which has been registered since 2005 under the Benelux Convention and in the European Union (EU) since May 10, 2016.