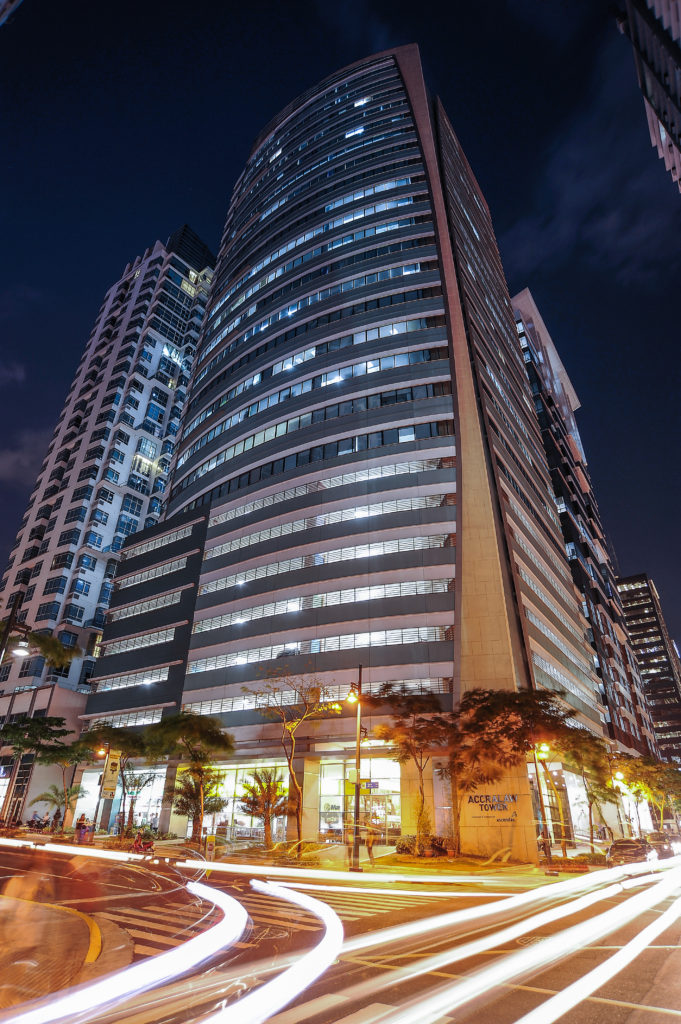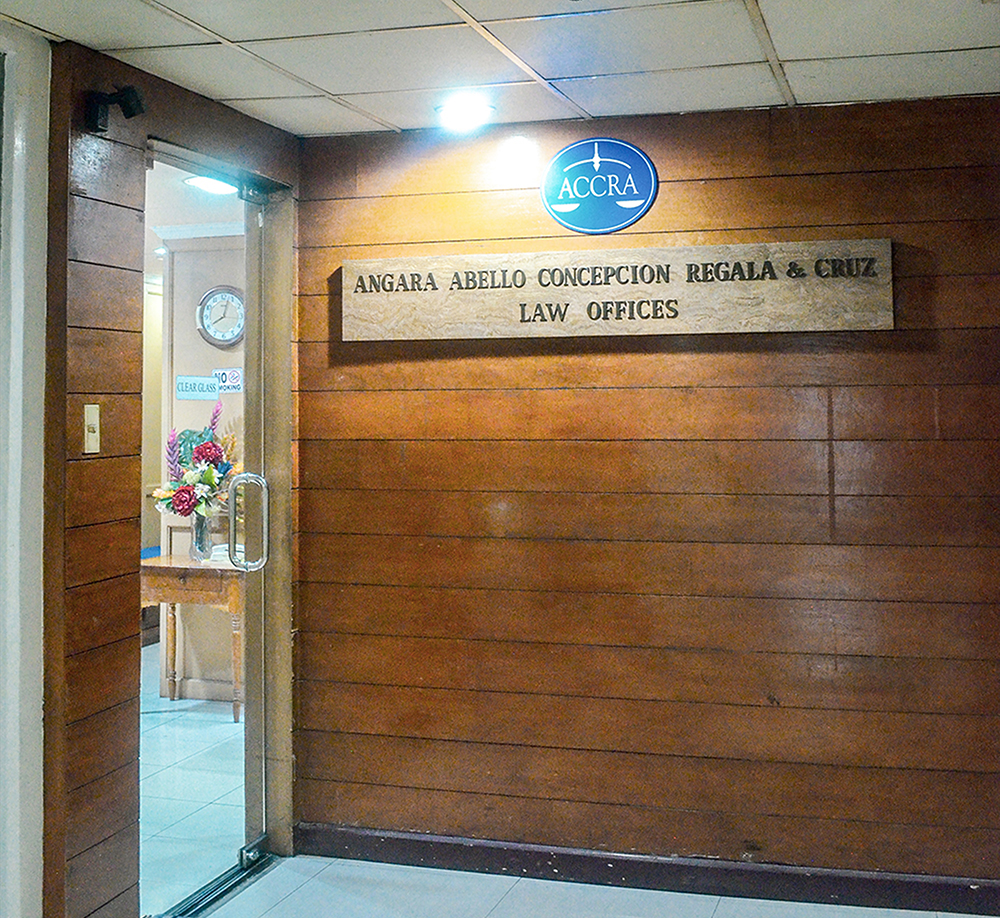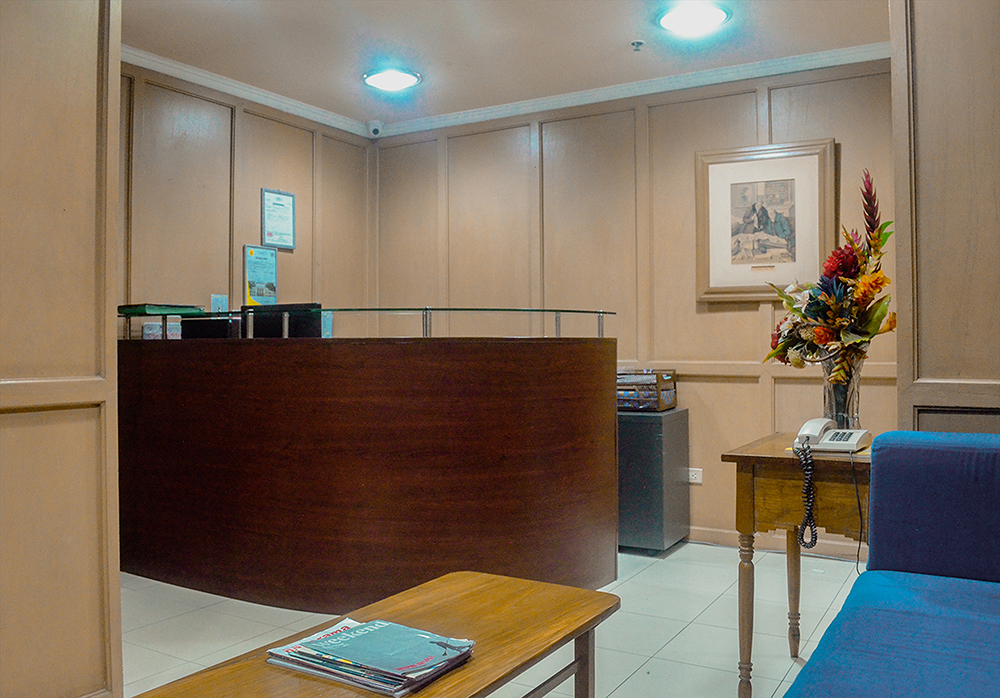 In March 2010, ACCRALAW relocated its Head Office from Makati City to Taguig City, in the modern, premier business district of Bonifacio Global City. The Head Office at ACCRALAW Tower provides unparalleled full service practice with primary concentrations on business, labor, litigation, tax and intellectual property as well as other non-business related practices such as electoral, constitutional and family law.
The Head Office is composed of more than 100 lawyers, 38 of whom are partners and recognized pioneers and experts in various fields of law. Complemented by 141 support staff, state-of-the-art video conferencing and real time internet communication facilities, the Head Office is strategically located to seamlessly and efficiently serve the Firm's diverse local and international clients. The Head Office also houses one of the best legal libraries in the country with antique as well as current resources and advanced research computer software. In 2000, the ACCRALAW library was conferred the Millennium Library Award of Excellence by the Supreme Court of the Republic of the Philippines and remains a primary research point for lawyers within and without the Firm.
22/F, ACCRALAW Tower, 2nd Avenue corner 30th Street, Crescent Park West, Bonifacio Global City, 1635 Taguig, Metro Manila, Philippines
Managing Partner: Patricia-Ann T. Prodigalidad
Co-Managing Partner: Leland R. Villadolid, Jr.
Tel. No.: (632) 8830-8000
Fax Nos.: (632) 8403-7007; (632) 8403-7009
Website: www.accralaw.com
E-mail:
[email protected]
6/F Cebu Holdings Center Building Cebu Business Park (Ayala), 6000 Cebu City, Philippines
Head: Maria Iolanda B. Abella Monitor: Eduardo V. Soleng, Jr
Tel. Nos.: (6332) 231-4223 ; (6332) 231-1449 ; (6332) 231- 4266 ; (6332)231-1032
Fax No.: (6332) 231-3614
E-mail:
[email protected]
11/F Pryce Tower, Pryce Business Park J.P. Laurel Avenue, 8000 Davao City, Philippines
Head: Myra S. Montecalvo-Quilatan
Monitor: Jessa G. Wong-Cantano
Tel. Nos.: (6382) 224-0996 ; (6382) 224-0997 ; (6382) 224-0998 ; (6382) 224-0984
Fax No.: (6382) 224-0983
E-mail:
[email protected]