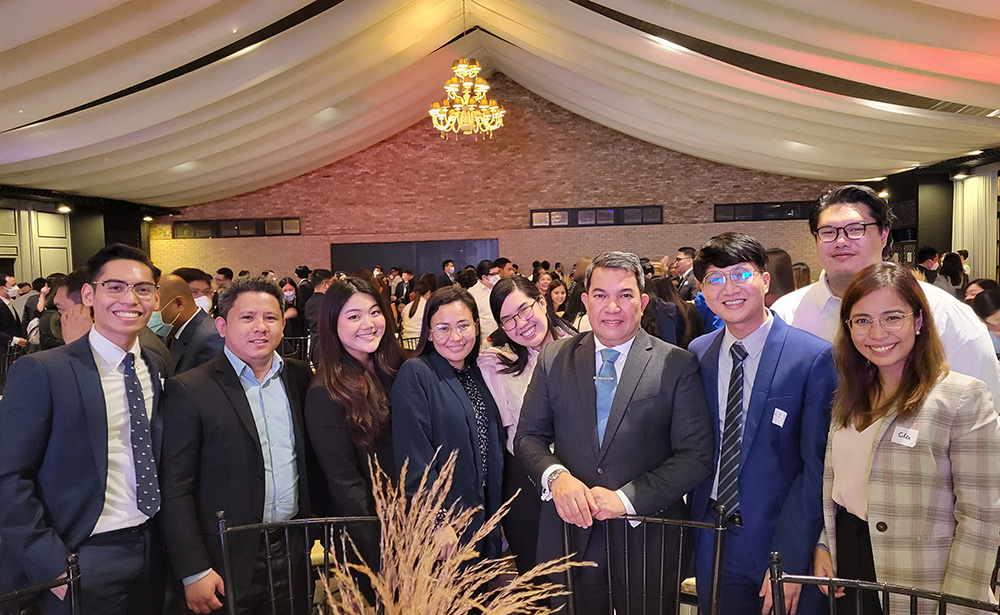 The Integrated Bar of the Philippines Makati City Chapter ("IBP Makati") recently held the induction ceremony for its newly inducted members last 12 August 2022 at the Enderun Tent, Taguig City. ACCRALAW lawyers who elected to join IBP Makati were in attendance and were inducted by Supreme Court Associate Justice Maria Filomena D. Singh. Likewise in attendance was Supreme Court Associate Justice Jhosep Y. Lopez.
The following ACCRALAW lawyers were sworn in as new members of IBP Makati: Monique O. Ang, Eliza Pauline R. Batac-Mendoza, Hezro I. Caandoy, Antonio Ramon L. Castillo, Malcolm Joshua C. Cruz, Emkay G. Evangelista, Kris Sarah M. Jeruta, Kevin John B. Lumbre, Maribel Nicole D. Lopez, Justine A. Navarro, Christianna Manami Y. Salud, Ma. Karisha Mae C. Orcullo, Mary Clarence T. Protacio, and Paulo Romeo J. Yusi.
Senior Partner Jose Martin R. Tensuan, an incumbent IBP Makati Director, introduced Justice Singh to the attendees.
IBP Makati is one of the largest IBP chapters in the country. ACCRALAW continues to be actively involved in IBP Makati, including its steadfast support in IBP Makati's Legal Aid projects.
Past Presidents of IBP Makati hailed from ACCRALAW namely: Of Counsel Eusebio V. Tan (1993-1995) and Senior Partner Arnold M. Corporal (2019-2021)