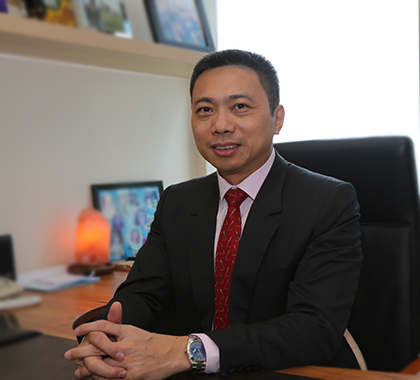 Clarence Darrow Valdecantos
Among the principal practice areas for which the Firm is known for is Labor and Employment. The Firm's growing team of labor specialists is led by Clarence Darrow C. Valdecantos. Named after a prominent US lawyer, perhaps from birth, Clarence was destined to be like his namesake.
Clarence is among the Firm's homegrown talents. He started his legal career in the Firm in November 1997 soon after his law studies from San Beda College. His background in journalism, his undergraduate course from the University of the Philippines, complements his communication and negotiation skills. In 2019, the Legal 500 Asia Pacific included Clarence among the Recommended Lawyers in the field of Labor and Employment.
As employment counsel, Clarence regularly guides top management and HR practitioners in implementing their employment policies. He also gives risk mitigation advice in relation to corporate restructuring. He has recently advised a significant number of companies which have started up operations in the country, particularly on the hiring of employees and establishment of company rules and regulations.
Clarence also takes pride in mentoring the younger legal practitioners in the Firm. He has set an example of going the extra mile for clients. This, according to him, sets the Firm apart from the rest.