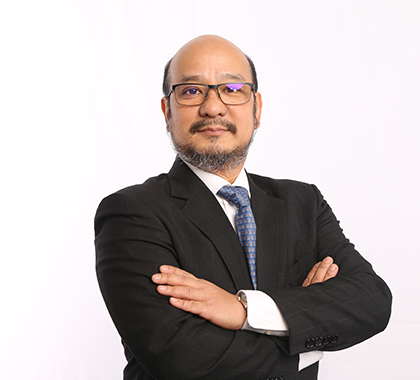 Salvador L. Pena, or "Batoy", is the Firm's Co-Managing Partner, and the former Head of the Litigation and Dispute Resolution Department. Batoy is a quiet, skilled, and tactical litigator. He is also a problem solver. He anticipates potential issues and provides practical solutions.
Batoy specializes in complex litigation and arbitration. He is known for his brief and effective writing style. His writing is purposeful and so are his trial skills. He enjoys the unique privilege of the Supreme Court quoting his cross-examination in a case involving a multi-million Dollar denominated loan. In that case, the Supreme Court reversed the trial and appellate courts and sustained the argument, which the Firm advocated for a creditor bank. The Firm argued that the debtor's dation in payment of real property was not conditioned upon the creditor bank's release of mortgaged heavy equipment and pledged club shares.
Among the noteworthy matters that he handled together with a team of the Firm's litigators are the defense of a corporation sole in special proceedings before the Court of Appeals for the issuance of writs of Habeas Corpus and Amparo and the legal advice and representation of an operator of an entertainment, leisure, and gaming facility that fell victim to a robber/arsonist.