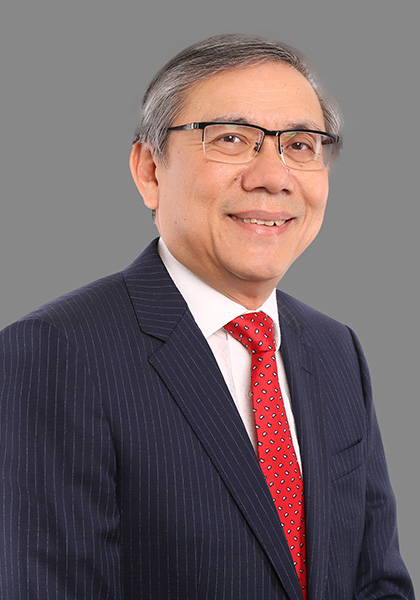 Emerico "Rico" O. De Guzman is the Firm's Managing Partner. Prior to taking the leadership position of one of the country's largest law firms, he also headed ACCRALAW's Labor and Employment Department. Assuming leadership roles is not new to him considering that he also served as former President of the Philippine Bar Association.
When asked what word best describes his experience as Managing Partner, Rico quipped, "life-changing". Perhaps, this meant dividing his time between servicing his clients and keeping busy with management tasks.
Rico takes pride in maintaining the Firm's status as a top tier firm. Recently, the Firm was awarded by Asia Legal Business as the Philippine Law Firm of the Year.
He joined the Firm in 1982 fresh from the University of the Philippines College of Law. Early in his professional career, he made a name in the field of labor practice. He even recalls the first labor dispute he successfully settled and a labor strike that he appeased.
Despite the challenges of being the Managing Partner, he finds the time to play golf.