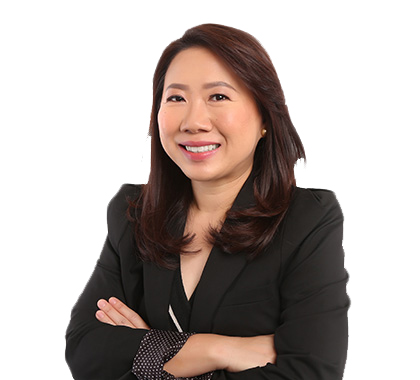 Judy Hao heads the Firm's Corporate and Special Projects Department. She considers among her mentors the late Teodoro "Teddy" D. Regala, Sr., one of the Firm's Founding Partners. She recalls that one of her notable projects with Teddy involved the joint venture between SIA Engineering Co. Ltd, and Cebu Air Inc. to put up a facility that will provide maintenance checks for airlines that required them to attend negotiations in Singapore.
Her corporate work varies from mergers and acquisitions, securities, banking to real estate. However, she found her niche in mergers and acquisitions where she has been recognized internationally. For 2020, Judy has been regarded as a leading lawyer in the practice areas of Banking and Finance, Capital Markets, Real Estate and Construction, and Corporate M&A by the Asia Pacific Legal 500. She has also been consistently recognized by other award-giving publications such as the IFLR1000, Asialaw Profiles, and Chambers and Partners.
Judy finds structuring an M&A deal and collaborating with investment banks and financial advisors challenging. But with her years of experience, she expertly navigates any M&A process and impresses clients with her practical problem-solving approach and negotiation skills.
She is well-travelled and currently, attending the Grand Slam tournaments interests her.