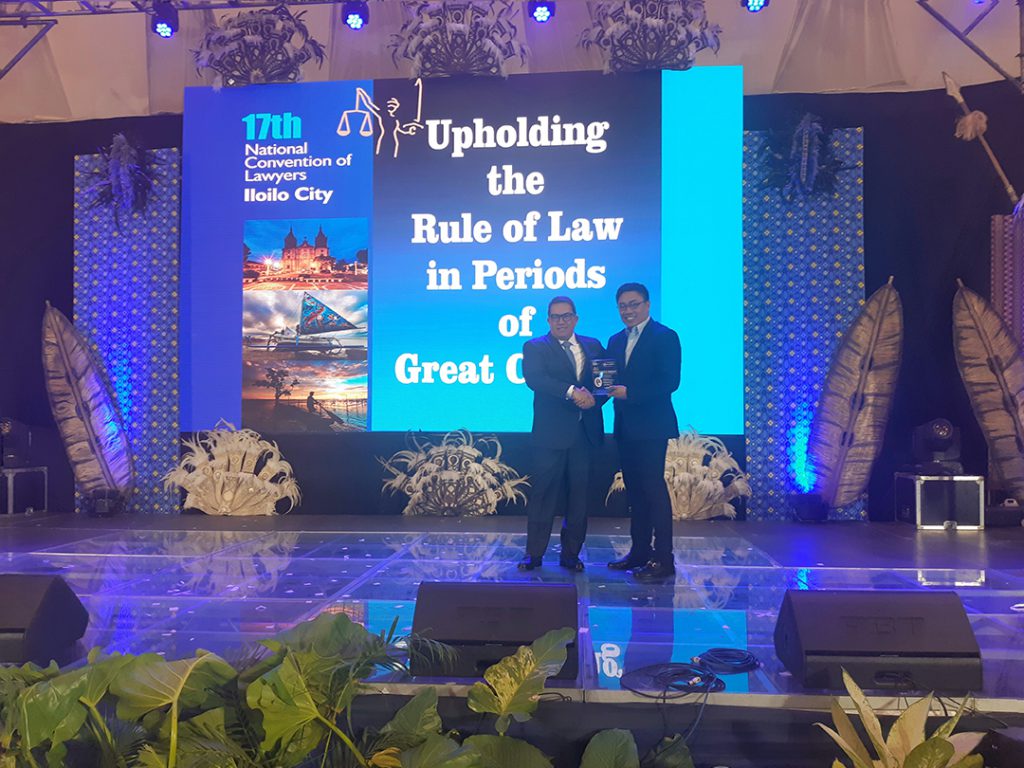 The Integrated Bar of the Philippines 17th National Convention of Lawyers was held in the Iloilo Convention Center in Iloilo City from March 27-31, 2019. This annual convention also offered lectures on different topics that are also given Mandatory Continuing Legal Education credits.
Mr. Jose Martin R. Tensuan delivered a lecture on Emerging Trends in Alternative Dispute Resolution ("ADR"). He discussed the Philippine ADR regime and arbitration under the ADR Law. He also compared the perceived benefits and drawbacks of litigation and arbitration. He also shared his views on emerging practices in ADR on dispute resolution boards, investment arbitration, and Philippine ADR innovations. He also provided an update on the latest Supreme Court rulings on ADR, including an in-depth analysis of the HUTAMA-RSEA Joint Operations, Inc. v. Citra Metro Manila Tollways Corporation case decided by the Supreme Court in 2009.
Among Mr. Tensuan's areas of practice is arbitration. He has handled construction disputes before the Construction Industry Arbitration Commission and various commercial disputes before domestic and international tribunals, such as the Philippine Dispute Resolution Center, Inc. (PDRCI) and Hong Kong International Arbitration Centre. He is also a PDRCI-trained arbitrator.