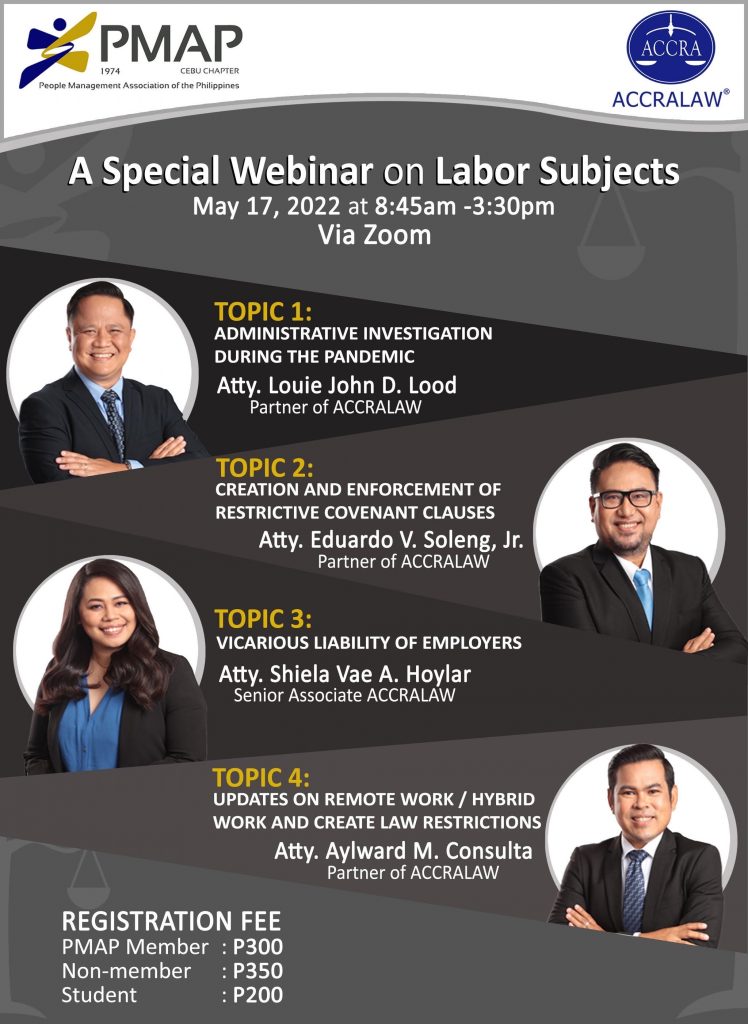 Last 17 May 2022, the People Management Association of the Philippines in partnership with the Firm's Cebu Branch held an online Special Seminar on Labor Subjects.
The morning sessions included a discussion "Administrative Investigation During the Pandemic" by Louie John D. Lood, Partner, while Atty. Eduardo V. Soleng, Jr., Partner, gave a talk on the "Creation and Enforcement of Restrictive Covenant Clauses." For the afternoon sessions, Shiela Vae A. Hoylar, Senior Associate, shared her insights on the "Vicarious Liability of Employers", Aylward M. Consulta, Partner, capped off the event by giving "Updates on Remote Work/Hybrid Work and CREATE Law Restrictions."
The seminar was attended by more than two hundred (200) participants consisting of in-house counsels, consultants, human resource managers and supervisors, and law students.