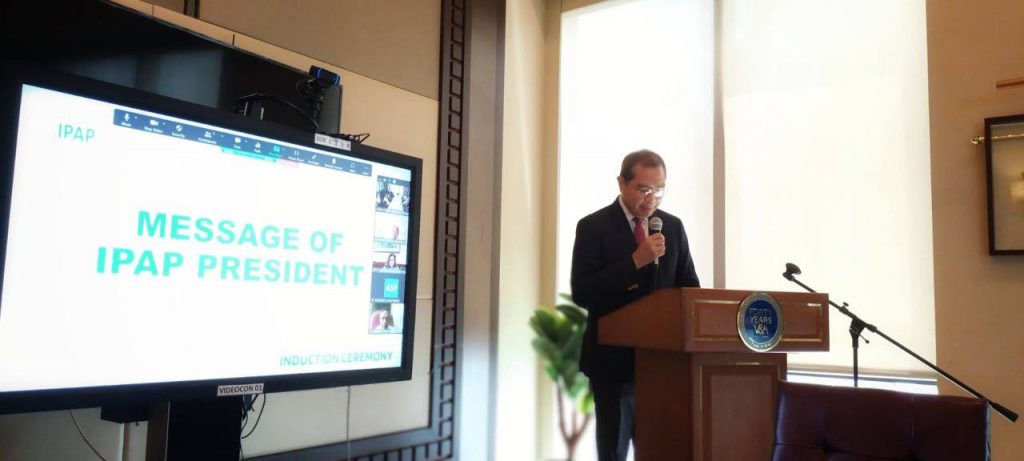 Alex Ferdinand S. Fider, ACCRALAW Senior Partner, has recently been inducted as President of the Intellectual Property Association of the Philippines (IPAP). He will serve for three years. Mr. Fider will also serve as the Philippine Group President for the Asian Patent Attorneys Association (APAA) and will join the APAA Council as Philippine Councilor.
He is the third IPAP President from ACCRALAW, after Of Counsels Rogelio A. Vinluan and Aleli Angela G. Quirino.
Mr. Fider formerly headed ACCRALAW's Intellectual Property Department. He has assisted foreign and local clients in the pharmaceuticals, broadcasting, motorcycles, engine lubricants, food manufacturing, sportswear, cosmetics, and music industries in the protection and enforcement of their intellectual property rights in the Philippines. He is constantly cited in prestigious publications as a leading Philippine IP lawyer.
IPAP is the leading organization of Intellectual Property Law practitioners in the Philippines. It plays a consultative role to different government agencies concerned with the promotion and protection of intellectual property rights.