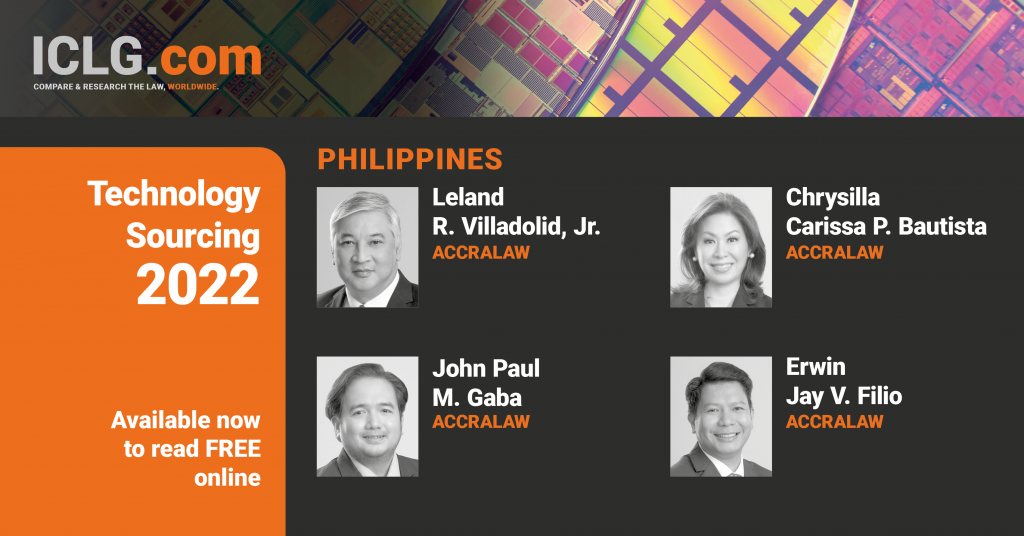 ACCRALAW contributed the Philippine chapter of the Second Edition of the "International Comparative Legal Guide – Technology Sourcing 2022". The Guide provides corporate counsel and international practitioners with comprehensive jurisdiction-by-jurisdiction guidance to technology sourcing laws and regulations around the world. The Guide covers 18 jurisdictions and provides detailed answers to common questions on AI solutions, and strategic sourcing across technology and business services.
ACCRALAW Co-Managing Partner and Senior Partner Leland R. Villadolid, Jr., and Partners Chrysilla Carissa P. Bautista, John Paul M. Gaba, and Erwin Jay V. Filio co-authored the Philippine chapter of this Guide.
The Philippine chapter of the Guide was originally published by the Global Legal Group. Click here to access the free chapter.