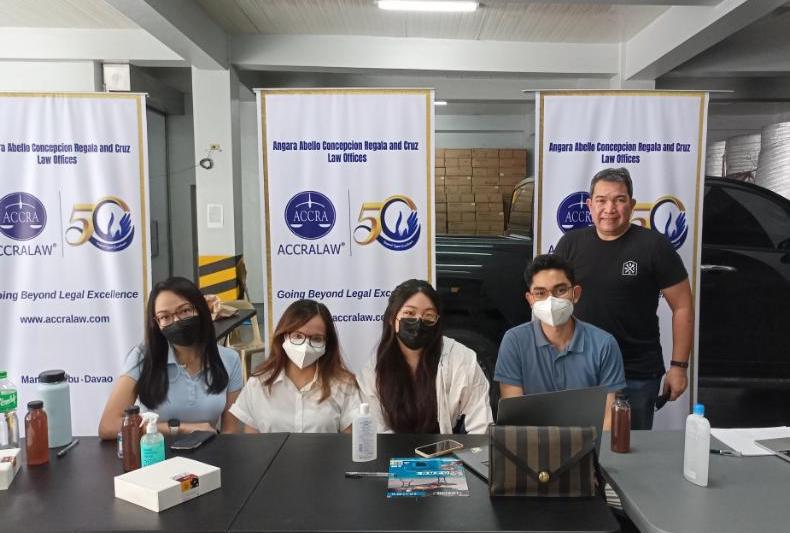 ACCRALAW supported the legal aid clinic of the Integrated Bar of the Philippines Makati Chapter (IBP Makati) held last 13 August 2022 at the Barangay Hall of Guadalupe Viejo in Makati City. With the aim of providing legal assistance to the underprivileged, ACCRALAW's young lawyers volunteered to assist the IBP Makati in its legal aid program.
The ACCRALAW lawyers who participated are:
Jose Martin R. Tensuan
Christianne Grace F. Salonga
Miguel Antonio N. Alonzo
Rey Alan L. De Juan
Lareina P. Ignacio
Ma. Karisha Mae C. Orcullo
Clarisse Anne G. Peralta
Christianna Manami Y. Salud
Emma Rose R. Tomaneng
Senior Partner Jose Martin R. Tensuan is an incumbent director of IBP Makati and ably led the team of lawyers who spent the day interviewing clients and giving legal advice.
Participating in IBP Makati's legal aid clinic reminded the Firm's lawyers that the practice of law is a noble calling and that each lawyer has a duty to society. ACCRALAW's participation in such endeavors is consistent with the Firm's commitment to institutionalize its pro bono legal services.
On its 50th year anniversary, the Firm established its Corporate and Social Responsibility Department.