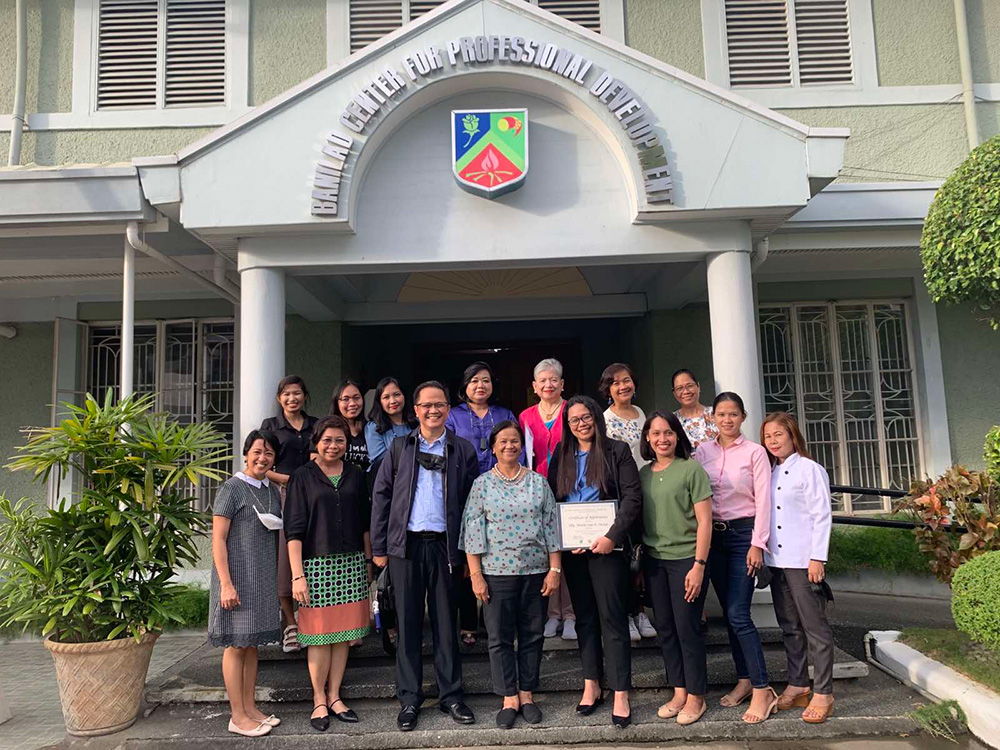 On 26 August 2022, ACCRALAW gave a lecture on the Anti-Sexual Harassment Act and Safe Spaces Act to the different schools run and operated by the Foundation of Professional Training, Inc. (FPTI). The lecture was attended by the members of the faculty and staff of these FPTI schools. The faculty and staff of the Banilad Center for Professional Development (BCPD) attended the lecture in person in Cebu City, while staff of FPTI's Luzon-based schools – Punlaan School in San Juan City, Metro Manila and Anihan Technical School (Laguna CALABARZON), joined the lecture online.
Senior Associate Shiela Vae A. Hoylar gave the lecture and led the discussion on gender-based sexual harassment in workplaces and educational institutions. Partner Louie John D. Lood, who is also the monitor of the Firm's Corporate Social Responsibility Department, responded to questions of the participants. He also shared his insights on how to ensuring the safety and protection of FTPI's staff and students.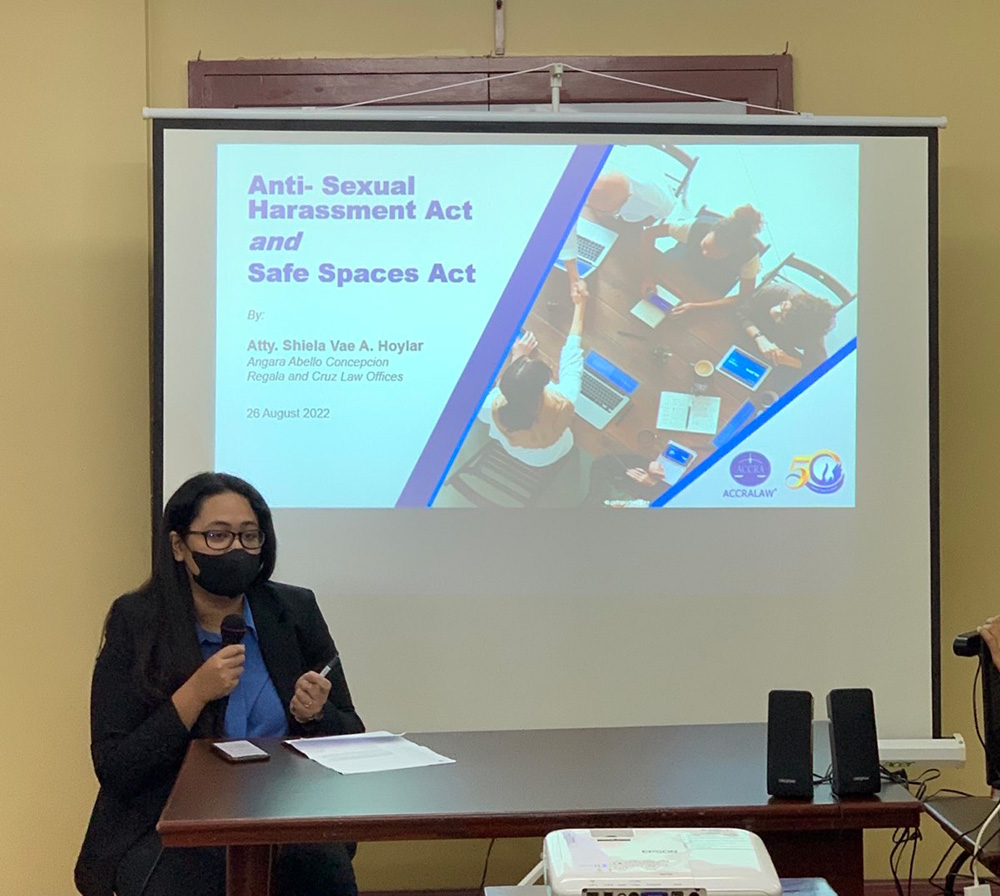 Ms. Milagros S. Araneta and Ms. Elizabeth M. Lopez, Executive Director of FPTI and School Director of BCPD, respectively, also attended the lecture.
ACCRALAW is committed to institutionalizing rendering pro bono work through its Corporate Social Responsibility Department. To fulfill this goal, ACCRALAW has partnered with non-profit organizations, including FPTI.
FPTI is a non-profit organization which aims to raise the educational level of women from all walks of life by offering technical-vocational programs to enhance employment opportunities for women.