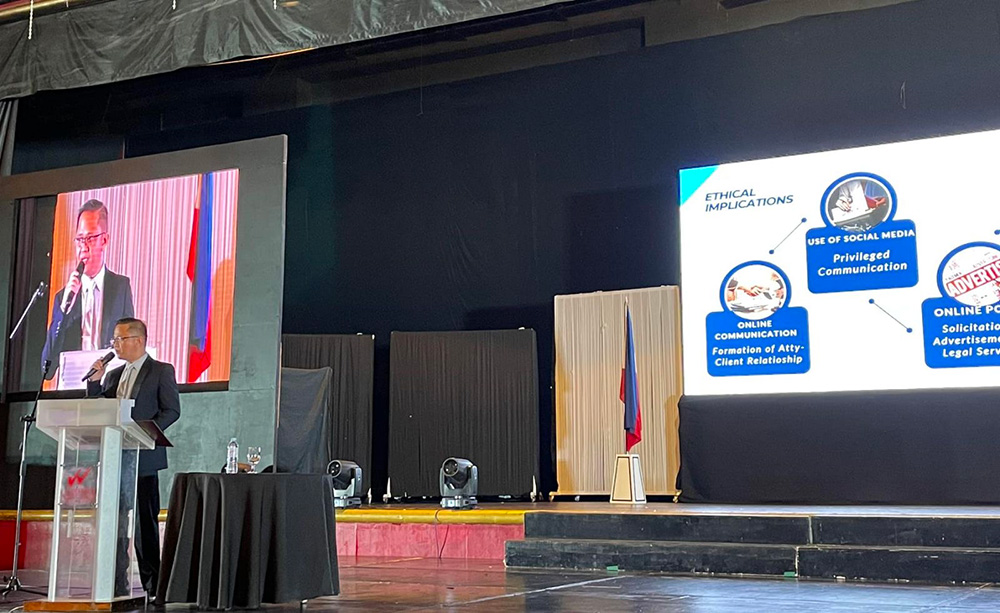 ACCRALAW Partner Louie John D. Lood delivered a lecture entitled "Preparing for the Practice of Law in a World Without Borders", during the Mandatory Continuing Legal Education Seminar of the IBP Joint Regional Convention for Eastern & Western Visayas. The seminar was held at Waterfront Hotel & Casino, Cebu City last 14 October 2022.
Mr. Lood discussed the ethical implications of internet use and social media in the practice of law and examined provisions relating to responsible use of social media in the proposed Code of Professional Responsibility and Accountability (A.M. No. 22-09-01-SC).
He also wrote an article entitled, "The Lawyer and the Ethical Use of the Internet and Social Media" for the IBP Joint Regional Convention, where he discussed the importance of technology and the ethical use of the internet in the legal profession.