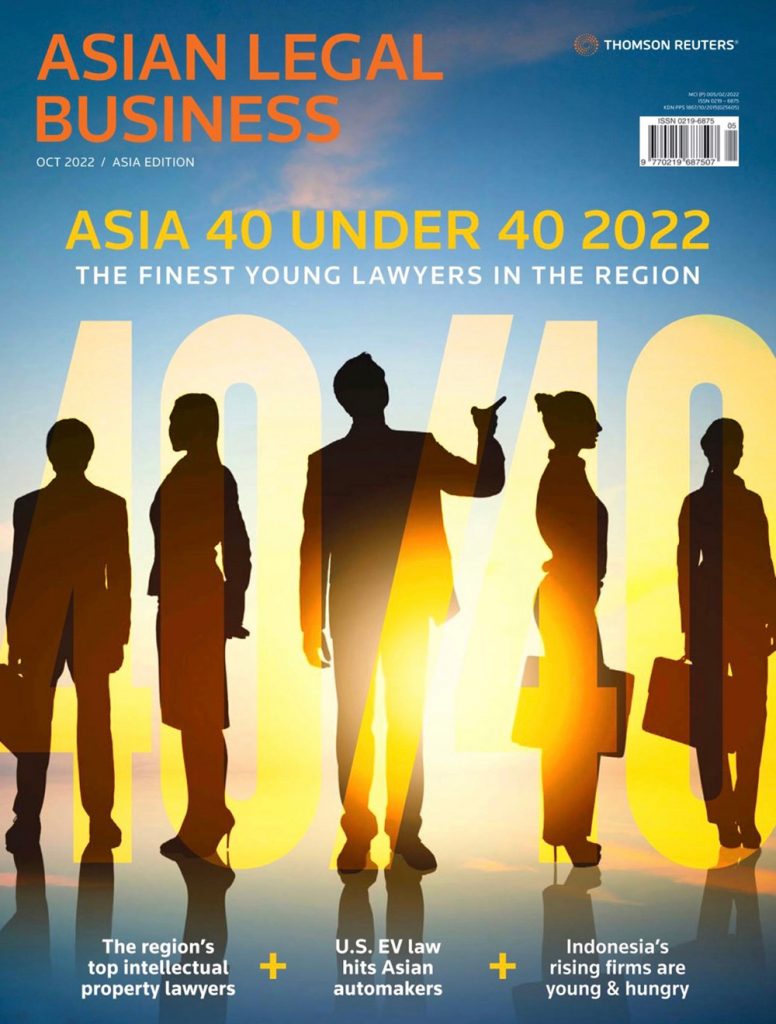 ACCRALAW Partner Christopher Louie D. Ocampo has recently been named in Asian Legal Business' "40 Under 40 2022: The Finest Young Lawyers in the Region".
Asian Legal Business arrived at its "40 under 40" list for the top 40 Asian lawyers below the age of 40 years old after a competitive and rigorous nomination process which saw entries for more than 500 lawyers from various Asian jurisdictions and practice areas. The lawyers in the list were selected based on "quality of their work, recommendations from their clients and colleagues, and a potential for future growth".
Mr. Ocampo is heavily engaged in various practice areas, including litigation, arbitration, banking and finance, energy, antitrust, and white-collar crimes. Apart from his practice, Mr. Ocampo is also a law professor at the University of the Philippines College of Law, and regularly delivers MCLE lectures on arbitration and competition law. He was also previously recognized by Asian Legal Business as the Philippines' Young Lawyer of the Year in 2020.
Asian Legal Business is one of the world's leading sources of authoritative and unbiased insights on legal professionals throughout the Asia-Pacific and Middle East regions.