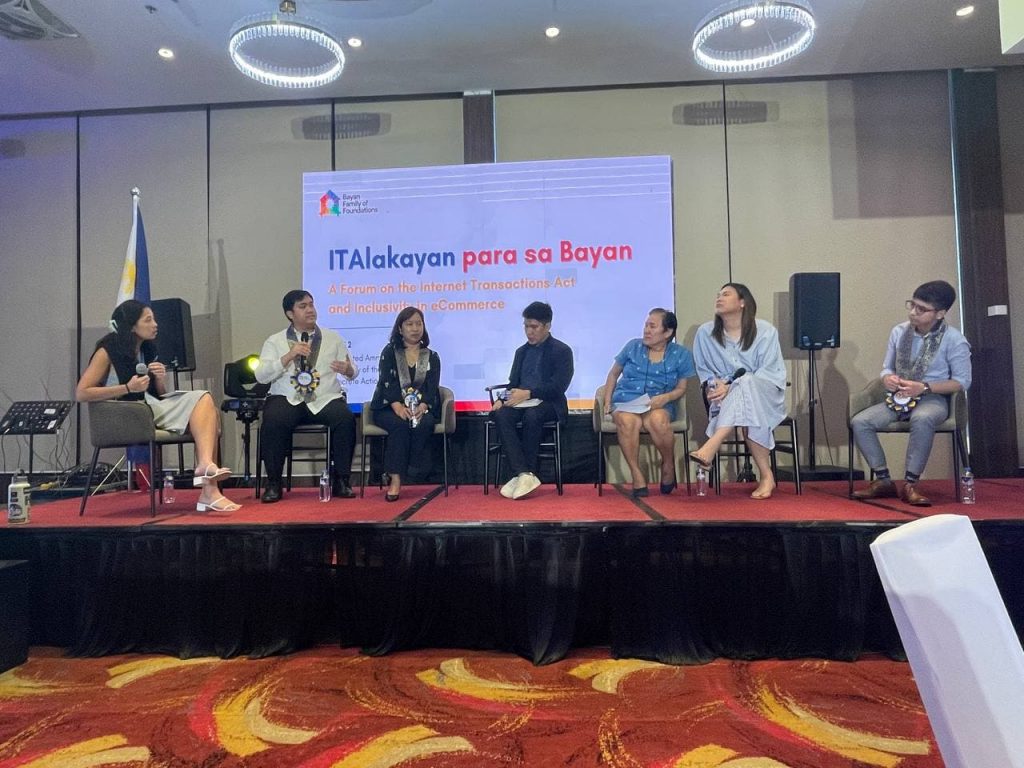 ACCRALAW participated in the ITAlakayan para sa Bayan, the third and final event in a series of workshops and forums organized by the Social Economy Action Research Foundation ("SEARCH Foundation") in partnership with Bayan Academy, Bayan Innovation Group ("BIG"), and Meta. The culminating forum was held last 7 December 2022 at Prime Hotel in Quezon City.
In 2021, digital transactions contributed 9.6%. to the gross domestic product of the Philippines. To further foster this sector of economic growth, the current administration has identified the Internet Transactions Act ("ITA") as one of its priority bills. The ITA seeks to promote and maintain a robust e-commerce environment as well as building mutual trust between online sellers and consumers.
Senior Associate Charlemagne Rae P. Chavez and Associate Gino Ismael S. Gerodias spoke on the different versions and provisions in the proposed ITA bills pending before the House of Representatives and the Senate. Together with representatives from the SEARCH Foundation, Department of Trade and Industry Bureau of Small and Medium Enterprise Development ("DTI-BSMED"), National Network of Home-based Workers ("PATAMABA"), Online Micro Sellers Multipurpose Cooperative, and accounting experts from ATBP Co., various perspectives on the impact of the ITA were discussed. Participants, both online and onsite, also shared their experiences and insights in the e-commerce industry and detailed their concerns and recommendations on the pending bills.
The forum highlighted the vital role of micro, small and medium enterprises ("MSMEs") in shaping e-commerce policy. Mr. Chavez and Mr. Gerodias assist and represent clients involved in e-commerce. They handle administrative, criminal, and civil litigation, among others. They are part of the Firm's Litigation and Dispute Resolution Department.