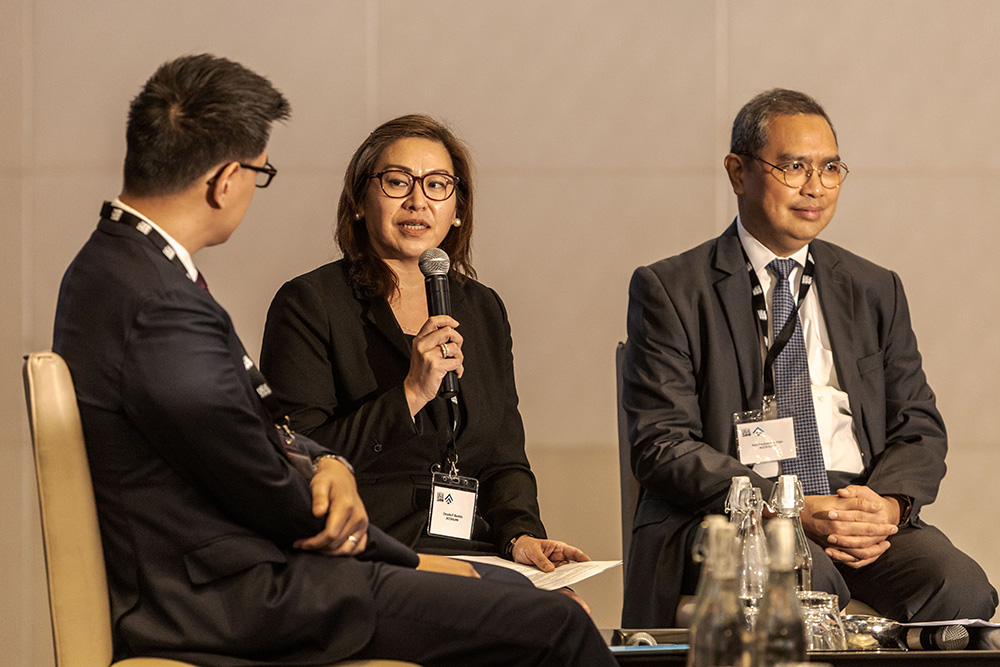 ACCRALAW co-sponsored The Legal 500 GC Summit Philippines held last 23 February 2023 at the New World Makati Hotel. The forum was attended by close to 200 in-house counsel of companies representing various industries.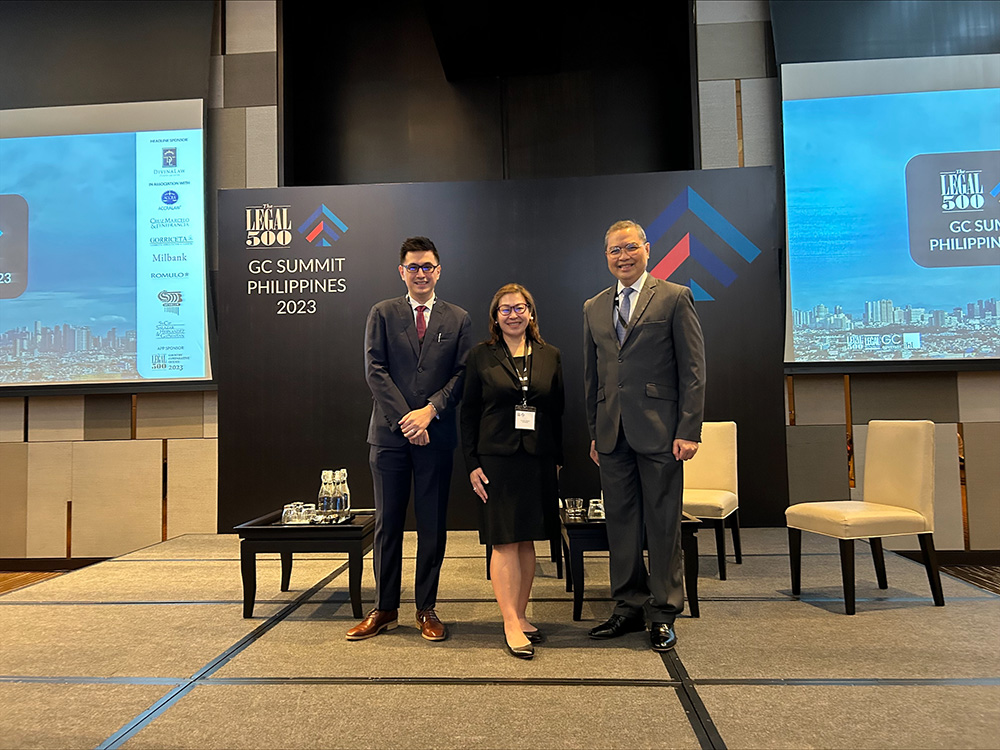 Among the topics that were tackled was data privacy and protection. The panel discussion entitled "Why Should I Care About Data Privacy and Protection? – a Forum on Data Privacy and Protection" featured National Privacy Commission (NPC) Deputy Commissioner Leandro Angelo Y. Aguirre and ACCRALAW Senior Partner Alex Ferdinand S. Fider. The panel discussion was moderated by ACCRALAW Partner Chrysilla Carissa P. Bautista.
Deputy Commissioner Aguirre discussed the forthcoming refinements to be introduced by the NPC on consent relating to contracts of adhesion and consent for children. He explained that the NPC will further clarify through its issuances the requisites for lawful consent for data collection and processing. The NPC aims to ensure that manipulative, fraudulent, and oppressive practices will be discontinued.
In turn, Mr. Fider provided his comments based on the latest issuances and published rulings by the NPC. He also identified potential areas for further study, including the age of consent for children and impact of artificial intelligence.
Ms. Bautista then identified the key points taken up during the panel discussion.
ACCRALAW has been at the forefront of developments on data privacy and protection. It has established a Data Privacy and Security Group, which is headed by Partner John Paul M. Gaba. ACCRALAW's work on data privacy broadly includes advisory work, compliance matters, due diligence, and litigation.