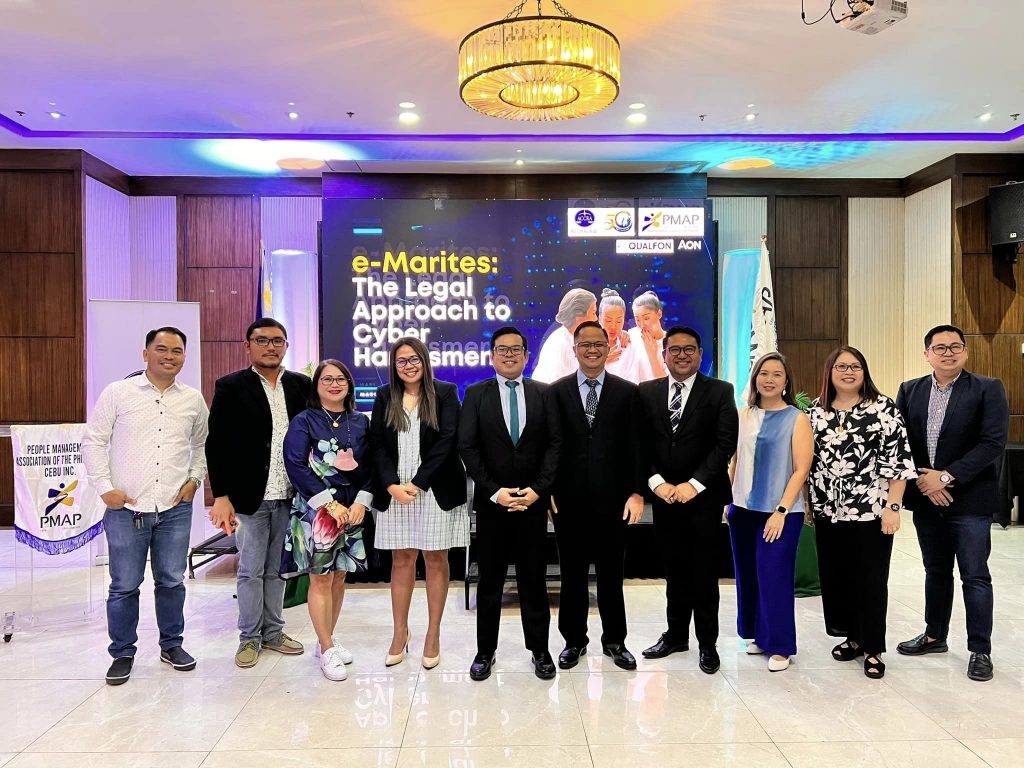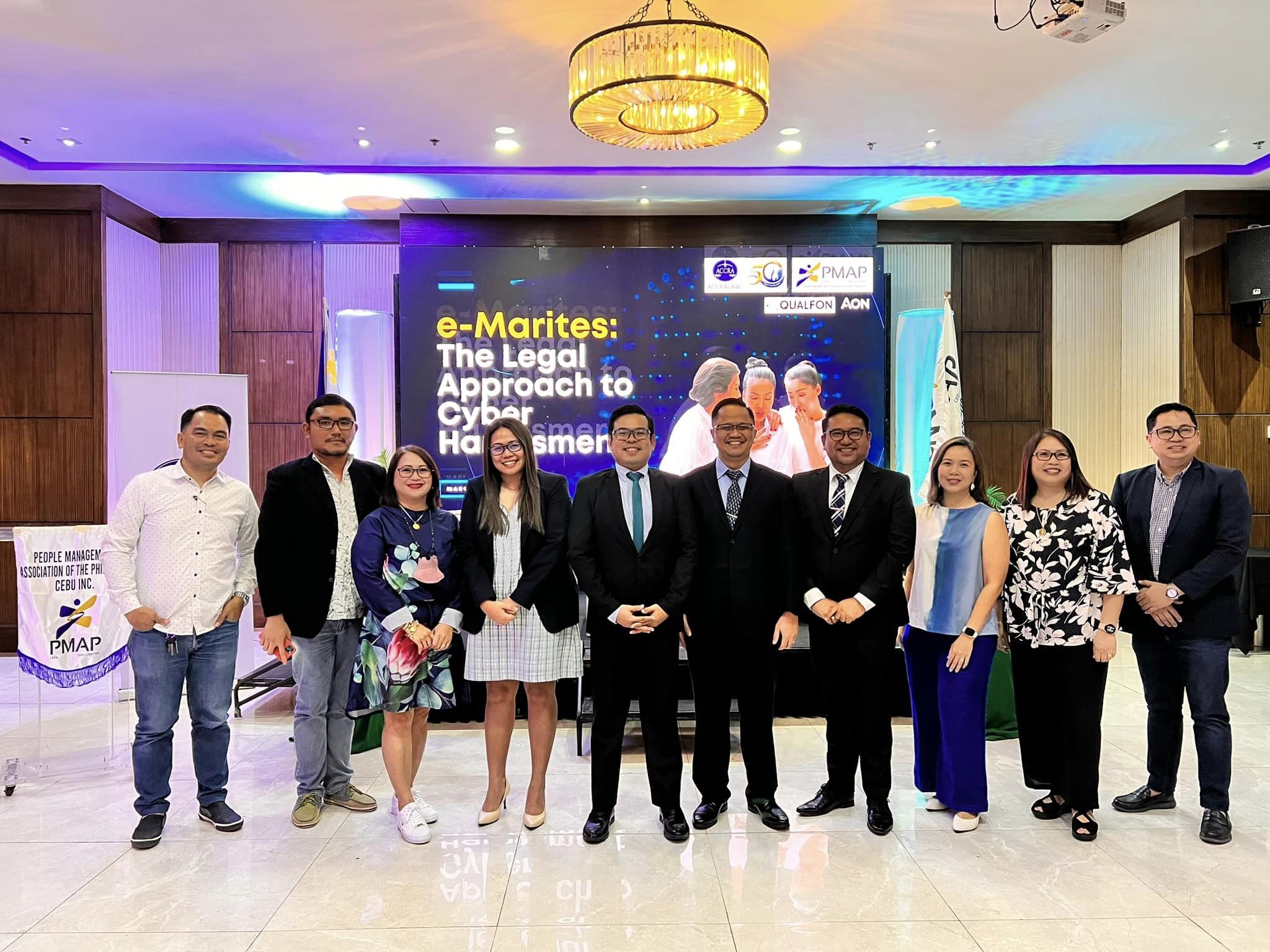 On 22 March 2023, the People Management Association of the Philippines, in partnership with ACCRALAW Cebu Branch, conducted a seminar entitled "e-Marites: The Legal Approach to Cyber Harassment" at the Golden Prince Hotel, Cebu City.
Over 100 participants, consisting of consultants, human resource managers, supervisors, and students, attended the said seminar. The seminar was also made available online.
Senior Associate Shiela Vae A. Hoylar discussed online gender-based sexual harassment and shared updates on the law in her talk "Safe Spaces Act in the Online World".
A discussion on how one may commit cyberlibel followed as Partner Louie John D. Lood, Chair of PMAP's Labor Relations Committee, gave a talk entitled "Cyber Libel- Be Careful What You Post on Social Media."
Partner Aylward M. Consulta then gave a lecture and shared his insights on "Preserving Cyber Evidence- How It's Done".
Partner Eduardo V. Soleng Jr. was also present together with clients of the Firm's Cebu Branch.
The ACCRALAW Cebu Branch is headed by Senior Partner Iolanda B. Abella and she is assisted by Mr. Soleng.