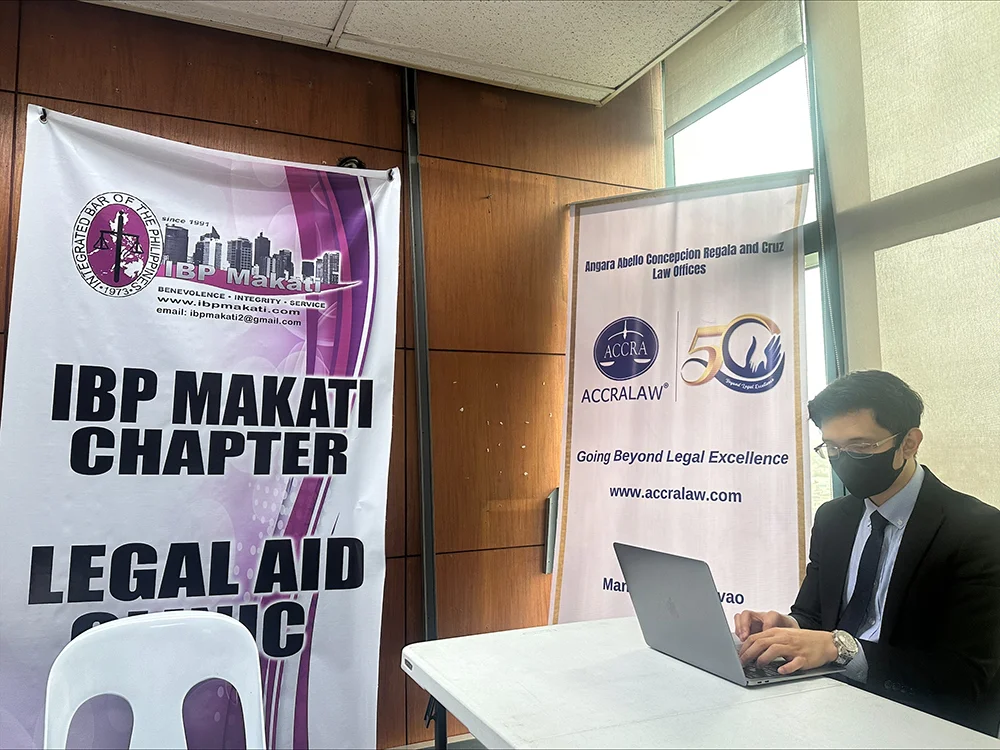 ACCRALAW actively participates in the different activities of the Integrated Bar of the Philippines ("IBP") Makati City Chapter, including its institutionalized free legal aid to indigent residents of Makati City.
Last 26 July 2023, ACCRALAW Associates Josef Gabriell N. Apasan, Mervin C. Ignacio, Mark Ernest E. Mandap, and Clarisse Paulina M. Valdecantos-Javelosa volunteered to assist IBP Makati City Chapter's clients. They were tasked to entertain queries and advise on various concerns from child custody to property disputes.
The IBP Makati Chapter works with several of the country's biggest law firms to provide free legal services every Wednesday at the Radio Room on the 18th floor of the Makati City Hall. Residents of Makati City may ask for legal advice, request the drafting of simple affidavits, or apply for pro bono legal representation in pending cases.