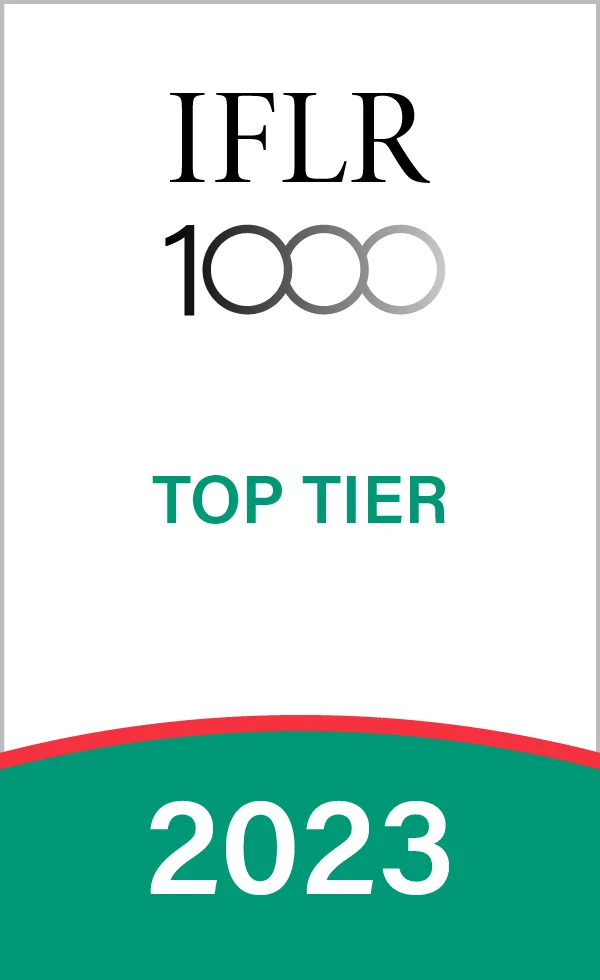 IFLR1000 has ranked ACCRALAW in its 2023-2024 rankings among the leading law firms in the Philippines.
ACCRALAW has been recognized as a Tier 1 firm in the following practice areas: Capital Markets: Debt, Capital Markets: Equity, and Restructuring and Insolvency.
ACCRALAW has also been identified as a Tier 2 firm in Banking and a Tier 3 firm in M&A, Project Development, and Project Finance.
The following lawyers were identified as Highly Regarded in their respective practice areas:
Eusebio V. Tan for Banking
Gilberto D. Gallos for Restructuring and Insolvency
Judy Hao for M&A
Andre B. Navato, Jr. for Banking, M&A, Energy, and Oil and Gas
Joselito M. Bautista for Banking, M&A, Real Estate Acquisitions, Technology and Telecommunications, Utilities, and Real Estate
Meanwhile, Francisco Ed. Lim was identified as a Market Leader in Banking and M&A, while Everlene O. Lee was recognized as a Rising Star in Capital Markets.
IFLR1000 produces legal market intelligence and is "the only international legal market research brand focused on ranking law firms and lawyers on the basis of financial and corporate transactional work." Firms and lawyers from each identified region or jurisdiction are ranked primarily based on transactional evidence, client feedback, and peer feedback.