ACCRALAW Davao Branch held its Legal Forum on 10 August 2023 at the SEDA Hotel in Davao City. It was attended by clients from different industries representing educational institutions, business process outsourcing companies, construction companies, hospitals, real estate, hospitality and tourism service, agricultural suppliers, and producers and buyers, among others.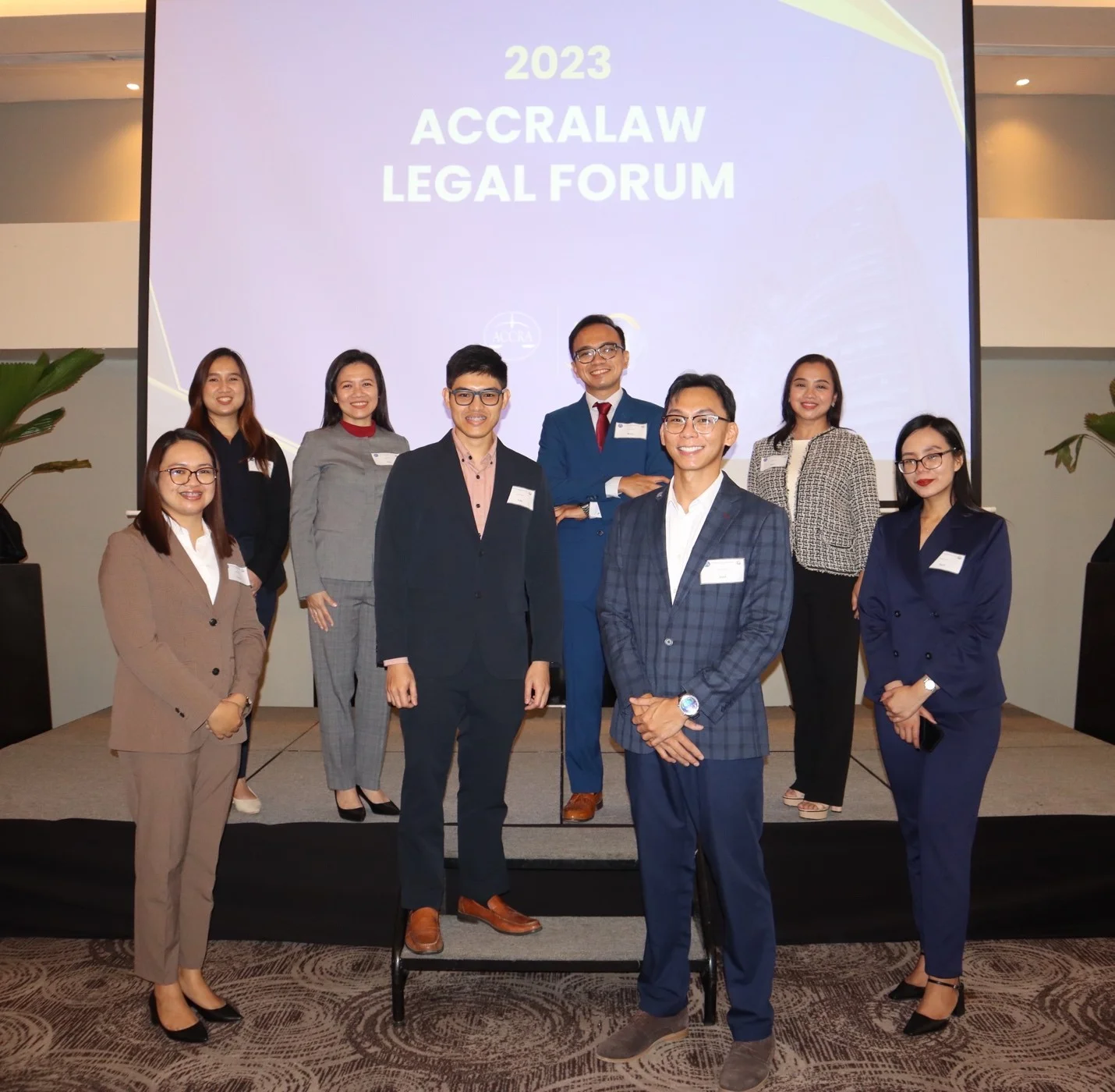 Partner Jessa G. Wong-Cantano opened the Forum with a presentation of ACCRALAW's history, services, and practice areas.
Recent laws and regulations were discussed. Associate Luke Morgan B. Codilla discussed the "Five Pillars of Compliance with the Data Privacy Law" while Associate Gillian Ruth A. Grancho spoke on the "The Revised Labor Inspection Rules under Department of Labor and Employment Department Order No. 238-23". Another lecture was on "The Safe Spaces Act" delivered by Associate April Jane S. Sillada. Each speaker discussed specific examples and practical applications and tips.
To conclude the event, Partner Myra S. Montecalvo-Quilatan delivered the closing remarks.
Ms. Montecalvo-Quilatan is the Head of the Davao Branch and is assisted by Ms. Wong-Cantano as Monitor. Like the Head Office in Taguig City, the ACCRALAW Davao Branch offers a wide array of services to clients located in the southern regions of the Philippines.