ACCRALAW, in cooperation with the ACCCRALAW Scholarship Foundation, Inc. and the family of the late Violeta Calvo-Drilon, provides merit and scholarship grants to deserving students of the University of the Philippines College of Law ("UP Law"). It has been an annual tradition to honor the deserving UP Law students during an awarding ceremony.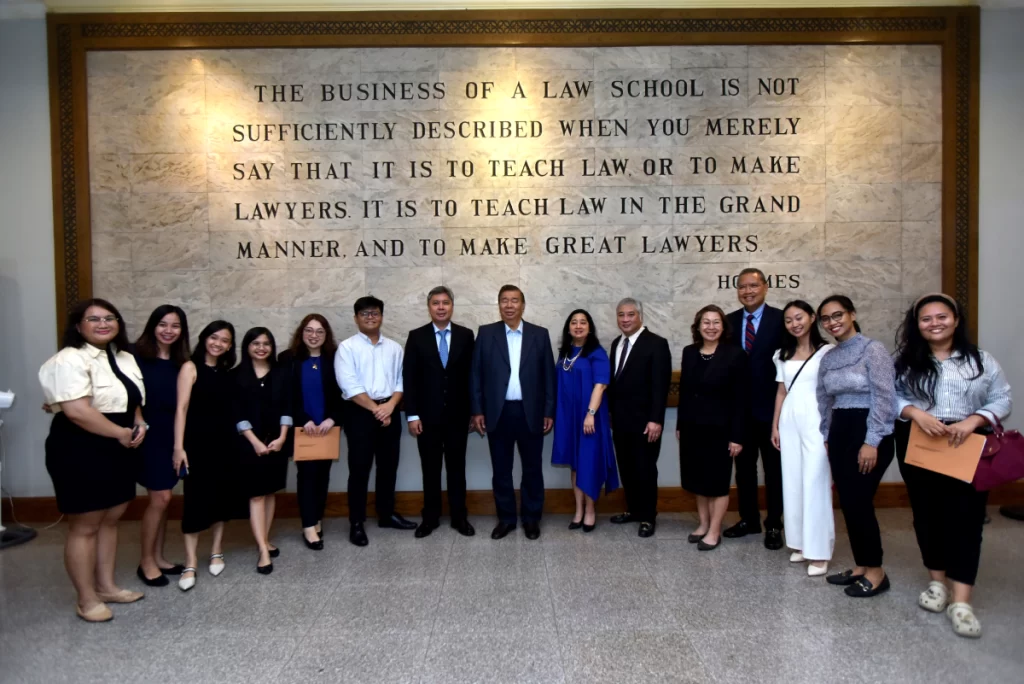 The ACCRALAW Iskolar and Violeta-Calvo Drilon Scholarship Grant Awarding Ceremony was held last 16 October 2023 at the Malcolm Theater of the Malcolm Hall of UP Law. It was a memorable occasion attended not only by members of ACCRALAW, led by its Managing Partner Patricia-Ann T. Prodigalidad, Co-Managing Partner Leland R. Villadolid, Jr., and Senior Counsel and former Senate President Franklin M. Drilon, but also by UP Diliman Chancellor and UP Law Dean Edgardo Carlo L. Vistan II and other members of the UP Law Faculty.
Former Senate President Drilon, Chancellor and Dean Vistan, and Ms. Prodigalidad awarded the following grantees and scholars:
Violeta Calvo-Drilon-ACCRALAW Merit Award
Philippine Law Journal Chairpersons
Bianca Marie J. Angela Rañola (Volume 96)
Liam Calvin Jousha C. Lu (Volume 95)
Scholastic Excellence
Danizza Monique Fortuna (Class 2023 Valedictorian)
ACCRALAW Scholarship Awards
ACCRALAW Iskolars
1st year: Jan Cherome M. Sison
2nd year: Raina Sebastian Galut
3rd year: Kristine T. Aguilar
4th year: Patricia Jaclyn Ballesteros
ACCRALAW-Violeta Calvo Drilon Scholars
1st year: Feliz Noemi Grace B. Espinosa
4th year: Angelica Gabrielle D. Gabinete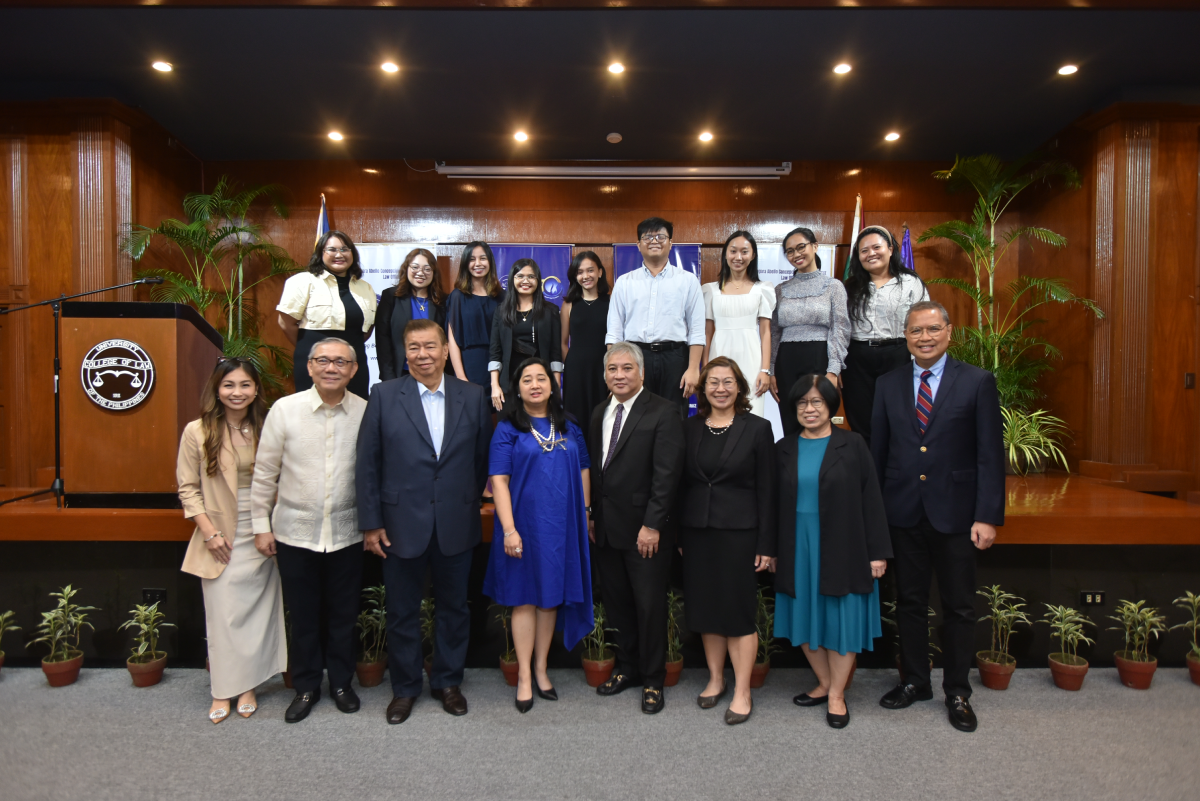 The grant of merit and scholarship awards by ACCRALAW and the family of the late Violeta Calvo-Drilon was established in 2004 while ACCRALAW introduced the ACCRALAW Iskolars scholarships to UP Law in 2021. It is ACCRALAW's aspiration that its lawyers, non-legal staff, and the scholars throughout the years imbibe the values of generosity and gratitude and, in their own way, serve and give back to the community.
Also present at the awarding ceremony were Senior Partner Alex Ferdinand S. Fider and Partner Chrysilla Carissa P. Bautista, who serve as the Head and Monitor of the Firm's Corporate Social Responsibility Department. Like Ms. Prodigalidad, Mr. Fider and Ms. Bautista are also members of the UP Law Faculty in an adjunct capacity.
Other UP Law alumni from ACCRALAW, namely Of Counsels Teresita J. Herbosa and Emerico O. De Guzman and Associate Clarisse Paullina M. Valdecantos-Javelosa, attended the awarding ceremony.