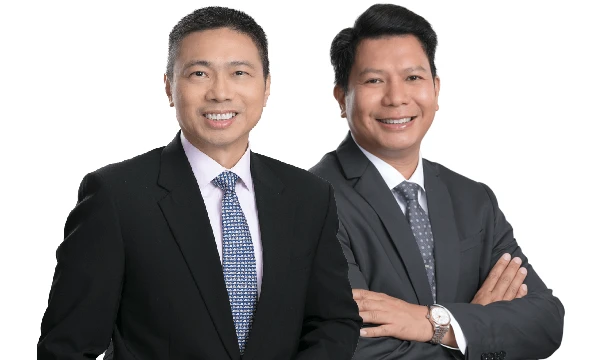 ACCRALAW Senior Partner Clarence Darrow C. Valdecantos and Partner Erwin Jay V. Filio were listed among the Top 10 Most Influential Employment Lawyers to Follow in Philippines in Business Today's Lawyer Awards 2023.
Mr. Valdecantos heads the Firm's Labor and Employment Department and has over 25 years of experience in labor litigation involving money claims and termination disputes, collective bargaining negotiations, preventive mediation and conciliation of labor disputes, strikes and lockouts, union representation issues, certification elections and voluntary arbitration cases. He has been consistently cited by leading legal publications as an excellent labor lawyer and litigator.
Mr. Filio also has extensive experience handling employment termination disputes and money claims, labor inspections and audits, outsourcing concerns, the labor aspect of mergers and acquisitions, right-sizing and down-sizing programs, collective bargaining negotiations, union organization issues, and strikes, and handles labor-related criminal litigation work, which includes criminal prosecutions for unfair labor practice acts, violations of the Revised Penal Code, the Social Security System law, and other special laws. He has also been cited by leading legal publications in the field of employment law.
BusinessToday is an online publication focusing on finance, technology, entrepreneurship, and other critical areas and "serves as a valuable resource for professionals seeking to stay abreast of the rapidly evolving business landscape." The Lawyer Awards takes "an in-depth look at some noteworthy and proficient employment lawyers in the Philippines. Each recognized legal practitioner "renders effective advice and strategic solutions to companies and ensures organizations conform to the existing labor and employment laws in the country. They are knowledgeable, experienced, and are professionals in their respective areas of specializations."